One of the unpleasant but necessary tasks that every adult must do is to clean. Indeed, who wants to live in a dirty house where everything is in disorder? Probably no one (hopefully!). While cleaning your home is not a fun chore, some tips can make this task a lot easier. Even if you think you know everything about cleaning, you might be amazed at these tips! Here are 20 simple and creative tips to help you save time when cleaning your home. You will be assured of a clean home at all times!
20. Use a pool noodle to fill your mop bucket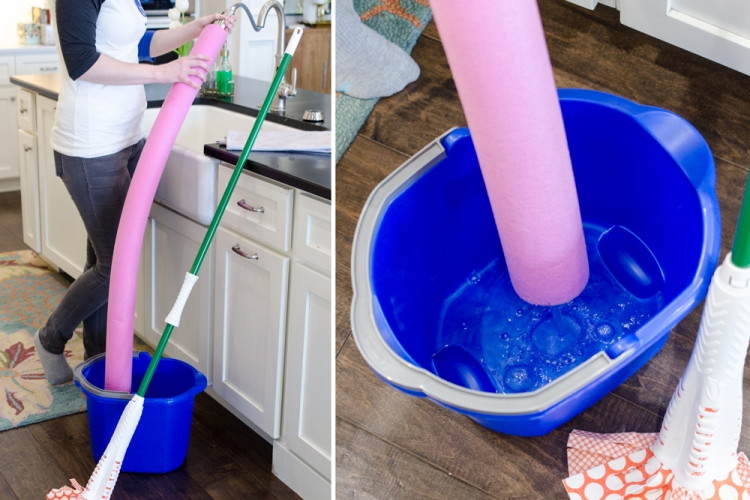 Having trouble filling your bucket with water when it comes time to wash your floor? Grab a noodle for the pool, connect it to your tap, put the other one in your bucket and you're done!
19. Make it easier to hang mops and brushes with tie wraps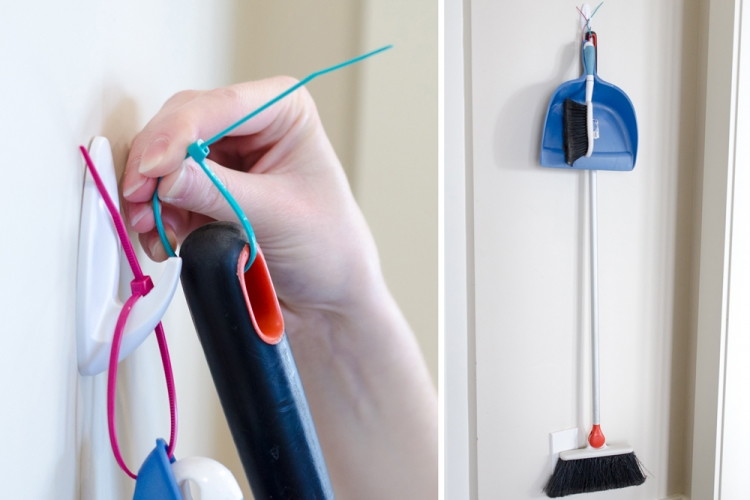 Brooms and other cleaning accessories can take up a lot of storage space. However, you can avoid this problem by hanging them after hooks using tie wraps.
18. Vacuum in truly tight crevices by attaching a cardboard tube to your pipe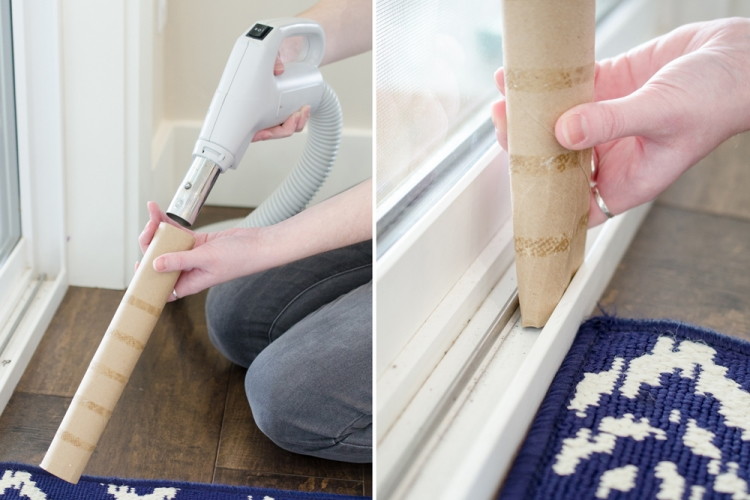 To make sure you pick up all the dirt in your home and access all the corners to clean, insert a roll of toilet paper at the end of your vacuum cleaner and fold the tip a little. This will allow you to clean your home from top to bottom.
17. Slip fabric on your vacuum cleaner to catch the earrings and small objects you've lost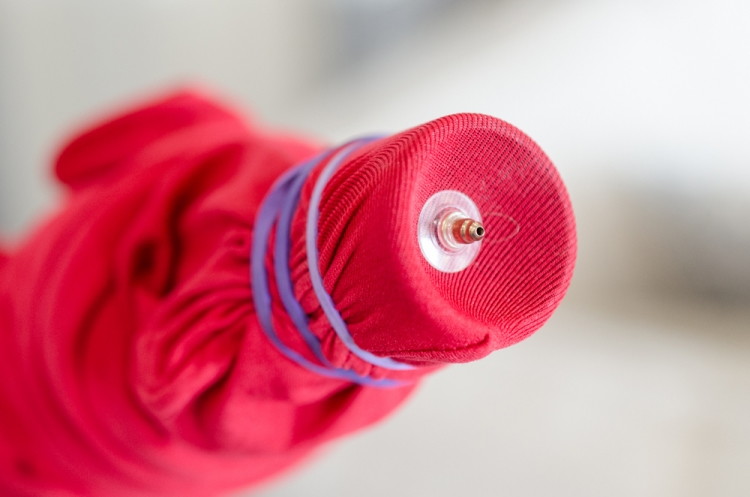 Keep the fabric in place with rubber bands. With this great trick, you can quickly find all the tiny objects you've lost in your home. Stop going to the store to buy more jewellery and find the ones you lost now!
16. Vacuum Downy Unstoppables or ground cinnamon if your vacuum cleaner releases a funny smell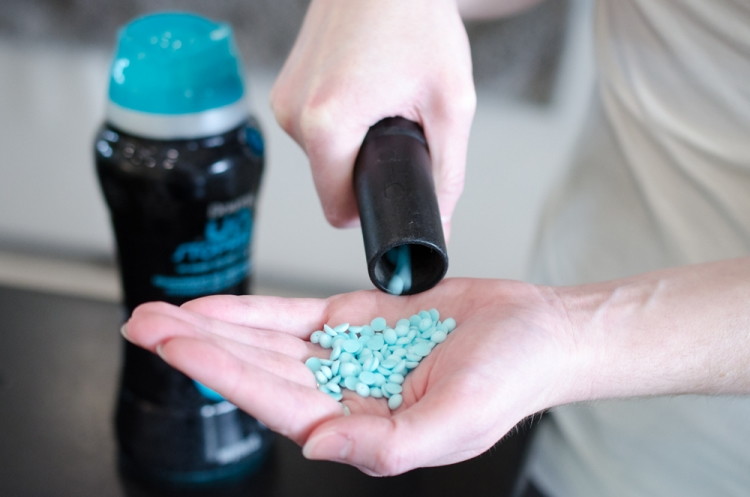 Don't like the smell of your vacuum cleaner? A very simple trick to overcome this problem is to vacuum Unstoppable Downy or ground cinnamon.
15. Wear rubber gloves to retrieve what the vacuum cleaner is not able to vacuum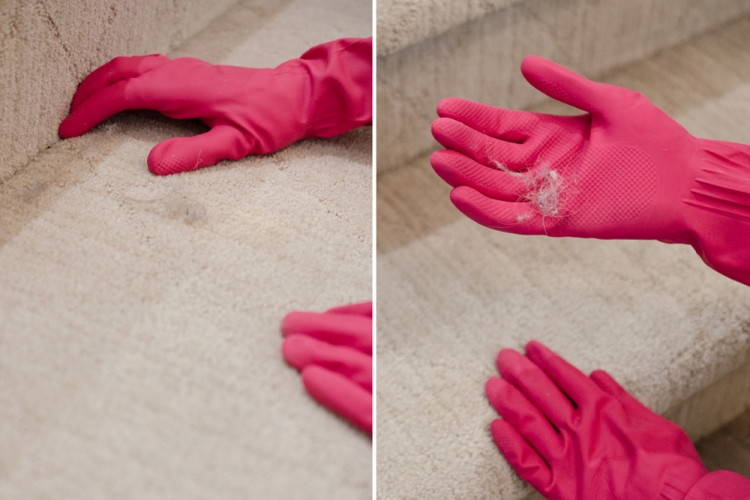 Sometimes the vacuum cleaner does not remove all the dirt. Fortunately, you can remove it with rubber gloves.
14. Avoid buying expensive Swiffer clothes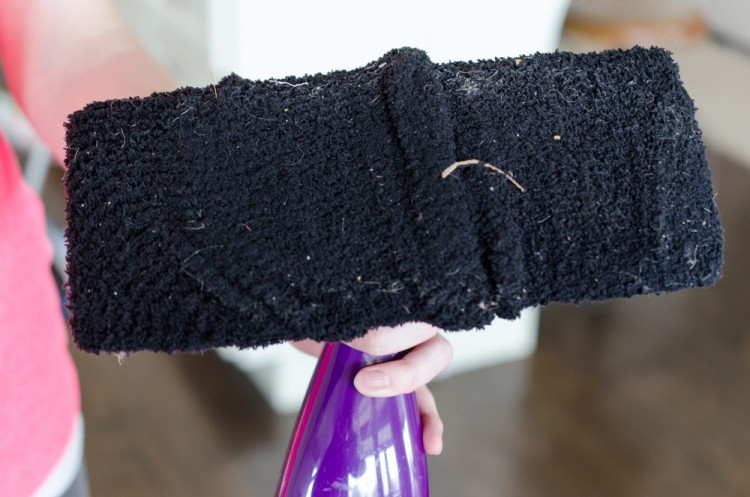 Swiffer linens can be very expensive. You can replace them with old stockings. It is an equally effective way to clean your floor and it is much less expensive! Why spend money when you can use things you already own?
13. Make your Swiffer solution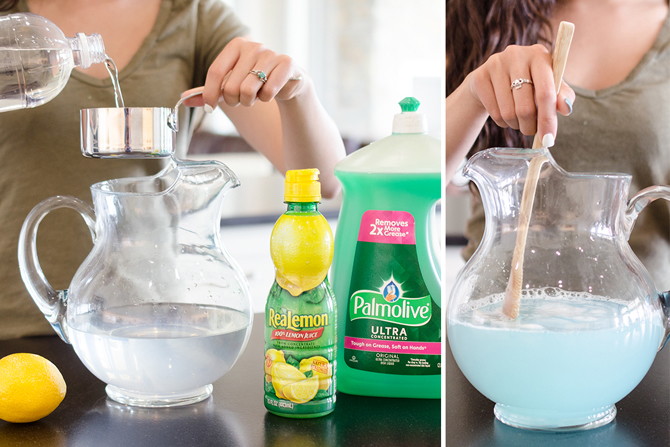 Why buy the Swiffer solution when you can create your mix? You probably already have all the ingredients in the closet.
12. Shine your wood floor with hot tea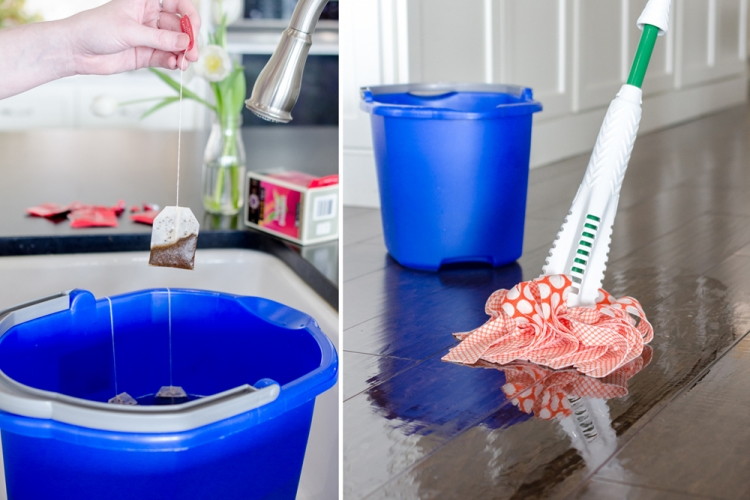 Fill your bucket with hot black tea and shine your floor while the water is still hot.
11. Use the Resolve Carpet Cleaner to clean the grout between the floor tiles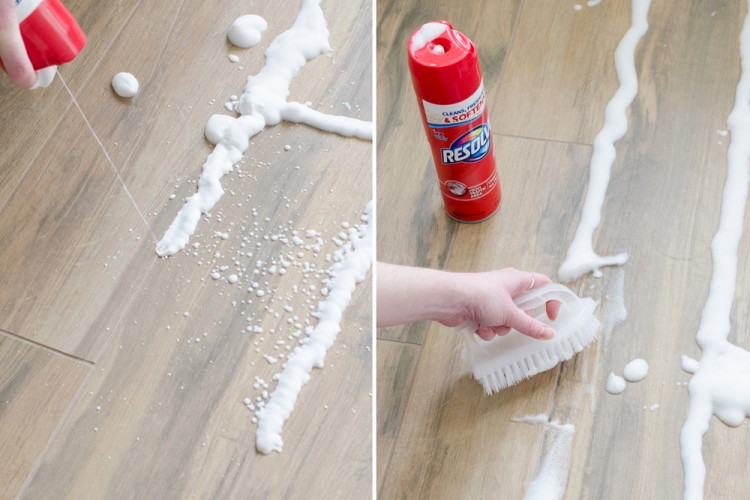 Spray the Resolve carpet cleaner between the lines of your floor, rub with a brush and wait about 10 minutes before wiping. Then, just pour water on the floor as usual.
10. Clean your dust cover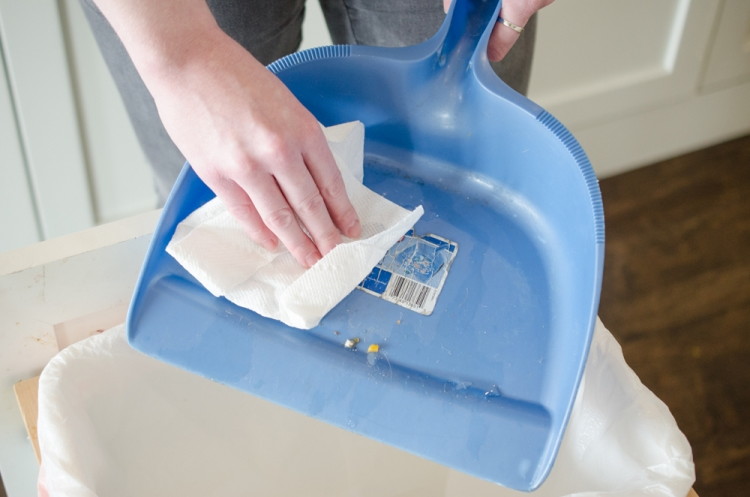 Instead of chasing dirt and hair that will not stay in your garbage can, first of all, run your dustbag underwater. Use a paper towel to wipe off the dirt when you're done sweeping.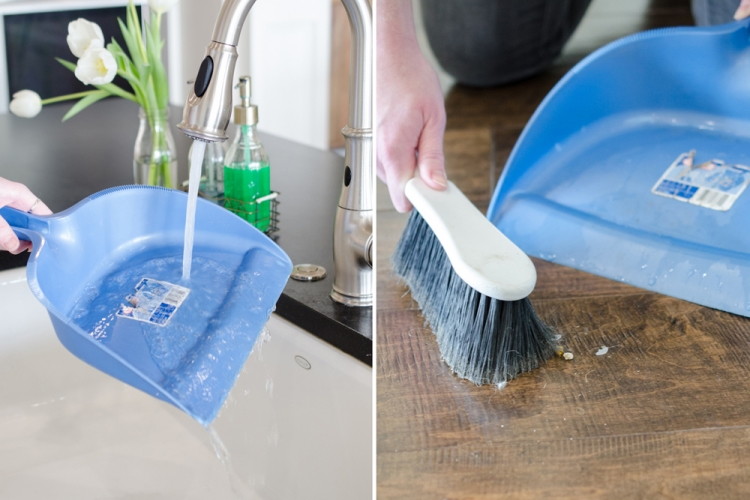 9. Spark up your windows without chemicals
Why spend a small fortune on chemical cleaners when you can simply wash your windows with a coffee filter? That's right! Simply rub them with a coffee filter to remove dirt that accumulates on your home's windows or mirrors.
8. Wash your microwave oven with little or no effort
If your microwave oven is stained with spaghetti sauce or other food, you can clean it without any effort. To do this, simply place half a lemon in a cup of water and heat it in your appliance on maximum power for one to two minutes. Let it work for 5 minutes and simply wipe all surfaces of your microwave oven.
7. Don't throw away your sponges!
Sponges can have a strange smell because of the bacteria that accumulate there. Instead of discarding your sponges, place them in the microwave and run them on maximum power for one or two minutes. This will kill the bacteria. Your sponges will then be as good as new!
6. Keep your stainless steel clean
Stainless steel surfaces are very beautiful but tend to get dirty quite easily, especially with our fingerprints. Fortunately, it is possible to remove this dirt with baby oil and a microfibre cloth.
5.
Get rid of unpleasant odours in your shoes
Do your shoes smell unpleasant? You can remove it with baking soda. To do this, sprinkle the product into your shoes. 
4.
Make your cabinets shine
It is normal for kitchen cabinets to sometimes be stained with grease or food. However, they must be washed to prevent dirt from accumulating. A good way to remove dirt is to clean them with a mixture of dishwashing liquid and warm water. This extremely simple treatment will make your kitchen cabinets shine. 
3.
Dishwashing liquid: a powerful ally!
Did you just do a stain on your carpet? Whether it is a wine or food stain, you can make it disappear with a mixture of one tablespoon of dishwashing liquid and two cups of water. Tap the stain with this mixture, sponge your carpet with cold water and you're done! 
2.
Are your cups stained with coffee?
It is quite normal for your cups to be stained with coffee. After all, they probably serve you coffee every morning. Note that you can, however, remove coffee stains in them by rubbing them with toothpaste. Then all you have to do is rinse them off.
1.
Don't drink your can of Coke
Coke can be very convenient for you. This drink can help you remove stains from your toilet bowl. To do this, pour the equivalent of a can of the soft drink into your toilet bowl, leave it to rest overnight and rub it the next morning. Buying Coke has never been such a good investment!